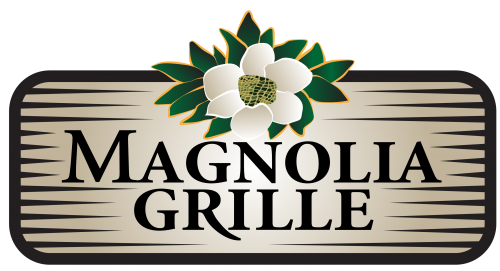 SOUTHERN FAVORITES WITH SOUTHERN CHARM
Family meals and get-togethers don't always have the same flavor, but they're all special in their own way. Whether it's an everyday lunch or Sunday dinner with Mom, a date night with a special someone or a once-in-a-lifetime celebration, any chance to spend time with those we love is a time to savor. You can experience all of these special moments at Magnolia Grille. With their passed-down traditions of Southern cooking, a down-home atmosphere and friendly service, Magnolia Grille can make any get-together with family and friends special.
Magnolia Grille offers a unique dining experience that combines informal elegance with Southern charm and an appetizing menu that won't disappoint. From flavorful appetizers to legendary steaks and savory seafood, Magnolia Grille's menu offers excellent selections and a variety of dining options. In addition, their endless salad bar and lunch buffet are family favorites.
Let Magnolia Grille host your next event. Whatever the occasion—wedding, anniversary, graduation, retirement—Magnolia Grille has just the right place for you. The Magnolia Room, housed on-site at Magnolia Grille, can accommodate parties as few as 30 guests and as many as 300. They offer guests full-service catering and other amenities such as a private entrance and state-of-the-art technology for presentations. Contact them today to get the party started and make your special event truly unforgettable.